Aquamania Sponsor Swim for Syria and Turkey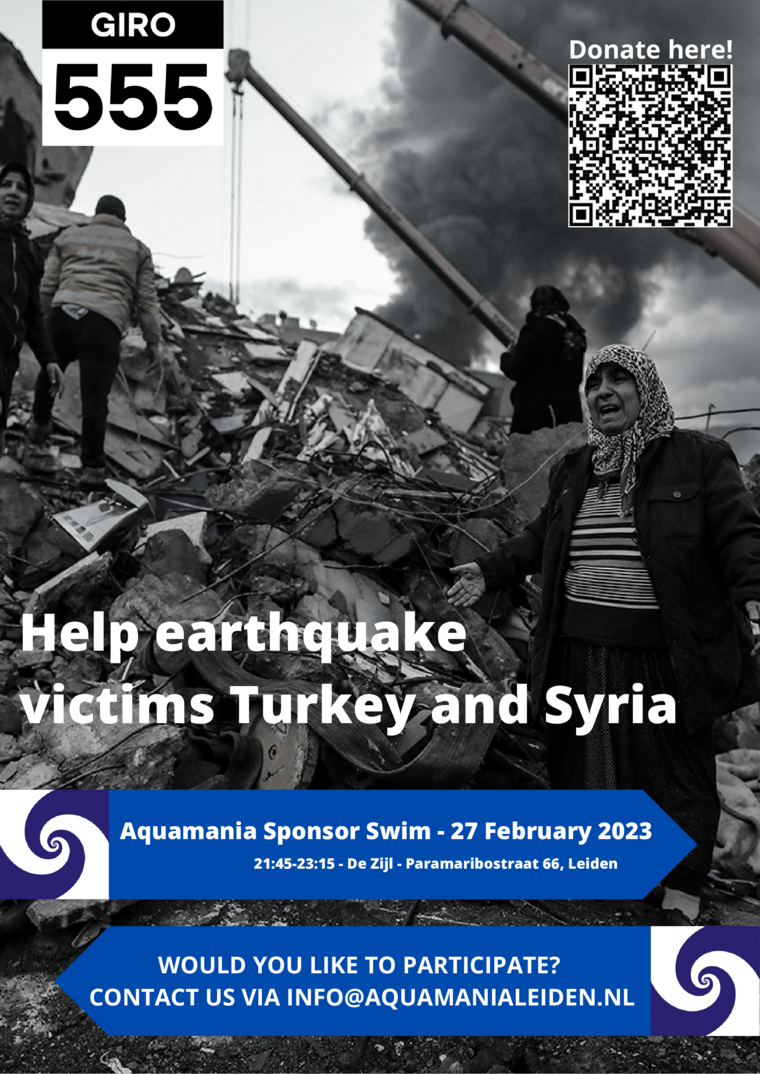 Join swimming association Aquamania in their Sponsor Swim on Monday February 27th!
Monday, February 6th, parts of Syria and Turkey were hit by an earthquake of a magnitude not before seen in these regions. Due to this, tens of thousands lost their lives, a hundred thousand were injured, and hundreds of thousands of people lost their homes.
E.L.S.Z.W.V. Aquamania is setting up a sponsor swim for the affected families in the earthquake area on Monday the 27th of February (21:45-23:15), in swimming pool De Zijl, all proceeds will be donated to Giro 555. We ask you all to ask friends and family to sponsor you as you swim as many lanes as you can within one hour.
This event is also open to non-members. If you would like to participate you can send an email to info@aquamanialeiden.nl and we'll provide you with further information.
If you won't be able to participate, you can choose to donate directly to Giro555 using the following link. If you have any further questions you can send us a dm on instagram (@aquamanialeiden) or email us using info@aquamanialeiden.nl.