A night with SKC Volleyball!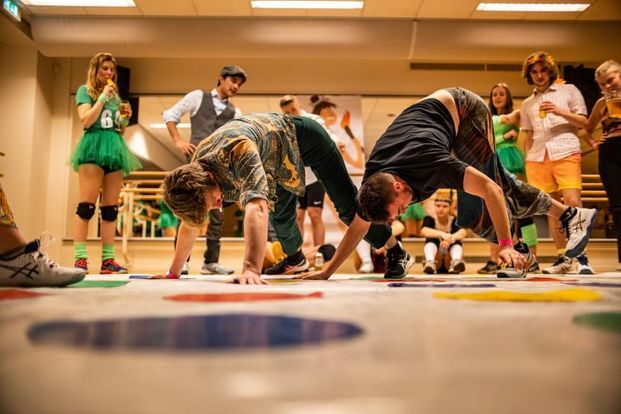 Every year our volleyball association SKC Volleyball organizes the famous Night Tournament, an event that attracts students from wide and far to come to Leiden and play volleyball all night long!
The Night Tournament is one of the biggest events for SKC since there were around 370 people playing volleyball and partying from 20:00 in the evening until 7:00 the next morning. The highlights were of course playing volleyball in the glow in the dark room, being served knackwurst and popsicles, playing twister, using the photobooth, as well as the breakfast at 6:00 for the ones who made it that far into the night.

It was a very long 22 hours for the committee, since we transformed the USC for the Night Tournament and then had to clean everything for USC sports classes to resume normally. But overall, the night was a success and a great time for SKC-ers and non-SKC visitors!