Summer subscription USC 2019
Available from May 13!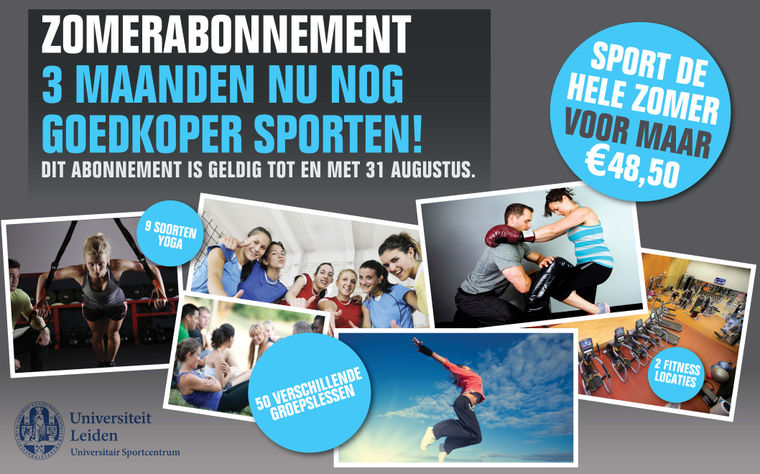 Have you ever wondered if you are going to buy or extend that sports membership? With this discount you have no excuse to come into action for the summer! From May 13, it is possible to purchase a Summer subscription.
This summer subscription is valid from the moment of purchase until the 31st of August 2019. And like our regular subscription you'll have unlimited access to our entire sports offer at two locations in Leiden. The summer subscription fee is €48,50 and this applies to everyone! So convince your roommate, colleague or just a friend to join you, because doing sports together makes it a bit more fun!

From May 13 you can log in to www.dmsonline.uscleiden.nl and purchase the summer subscription. Or you can sign up at one of our locations and buy the subscription there. Achieve More Through Sport!