Football Factory goes to China
Hello football playing students from The Hague/Leiden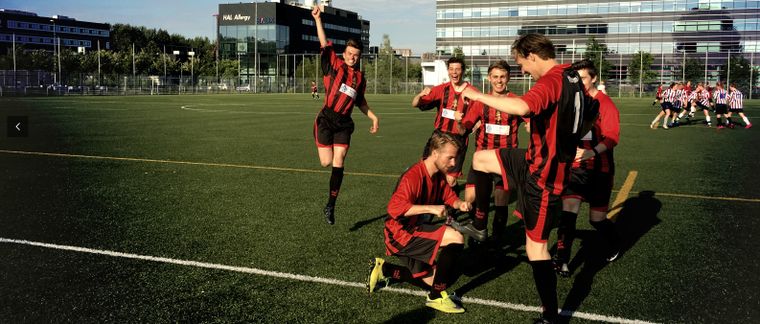 The football club of Leiden University, Football Factory goes to China for an international tournament against other universities from all over the world. Every student can apply to the try-outs of Football Factory: the China Trials! During the #Chinatrials you can show your skills to prove that you have the qualities to participate in this unique tournament in Guangzhou (near Hong Kong).
Do you think that you have the qualities to join this team? If you do, apply for the China Trials. These try-outs will be held in Leiden (Goliuspad 19) and The Hague (Houtrustlaan 1-5) and shall take place at:

-19th of March: 21.00 (Leiden)
-26th of March: 21.00 (Leiden)
-2nd of April: 21.00 (Leiden)
-3rd of April: 21.00 (The Hague)
To apply, you can send a mail to footballfactoryleiden@gmail.com. Send your name, age, position, club's name, student number and phone number and we will reach out for you.
The tournament in China will take place from the 11th of July till the 24th of July.
During this 2 weeks your accommodation, food, the tournament itself and the cultural activities will be facilitated. Also a substantial amount of your ticket will be compensated for.
There will be asked for a commitment fee, if you get selected (this will be announced later). Don't miss this unique experience to play this tournament against students of word class from around the globe.
We hope to see you at the China Trials and wish you the best of luck!