USC Leiden joins the national 113 campaign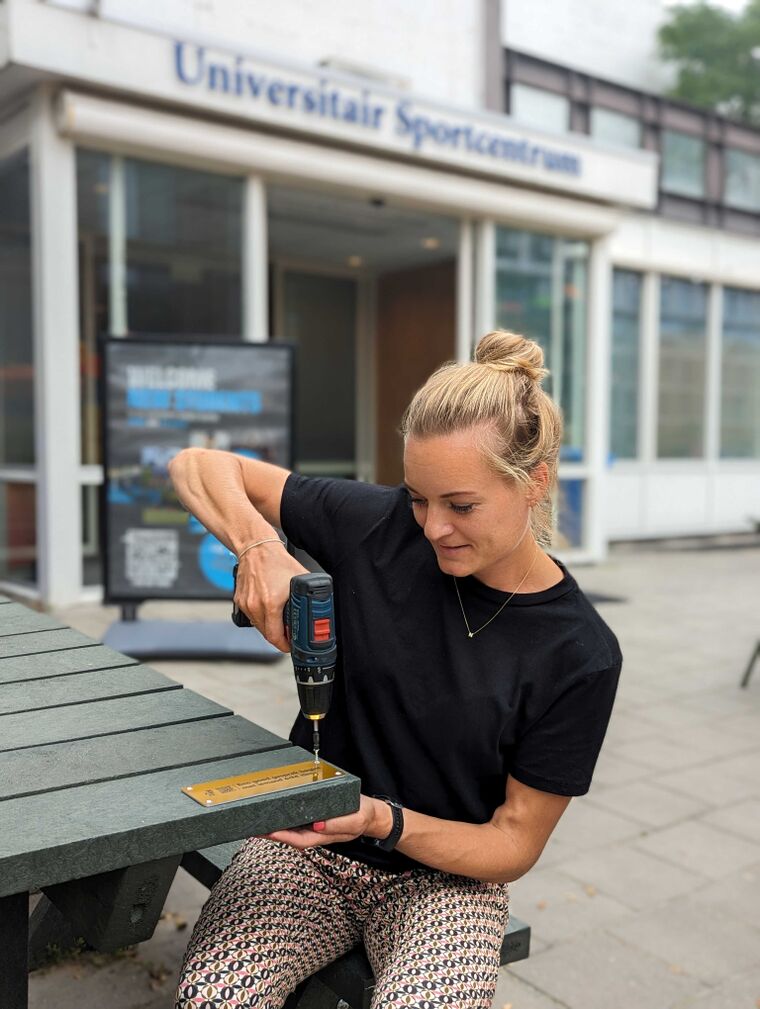 ​USC Leiden placed campaign signs as part of the Leiden University action week, in support of the national 'I See You' initiative by the 113 Suicide Prevention Foundation. The University is committed to actively participating in this nationwide campaign, with a primary goal of shattering the stigma surrounding conversations about suicide.
Stichting 113 has placed informative plaques featuring QR codes on benches across the Netherlands, contributing to the broader awareness and resources available for initiating dialogues with individuals who may be facing personal struggles. The profound message featured on these signs resonates deeply: 'A meaningful conversation starts with truly understanding someone.' Have you spotted the signs at the University Sports Centre already?

Throughout the University's action week, we delve into challenging topics such as suicide, depression, and despair. For further details about the program for this impactful week, titled '1K Z1E J3' (September 11 to September 15, 2023), please go to this link.