Successful University Meeting Point during Leiden Marathon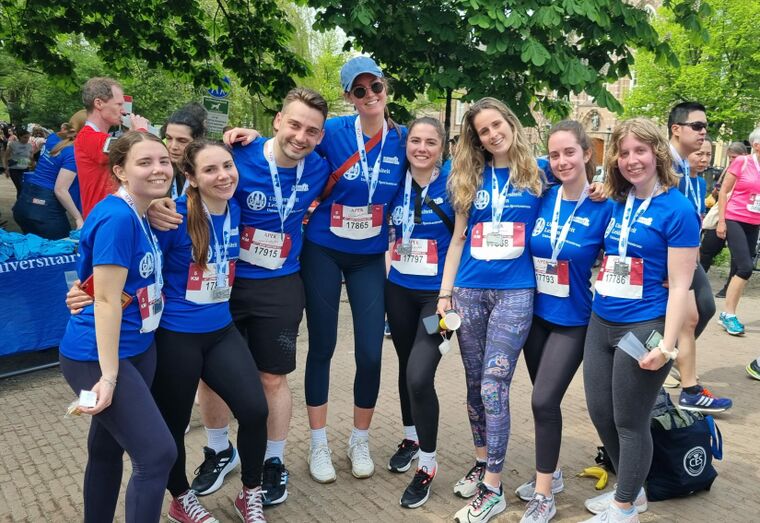 Beautiful weather, many happy participants, a crowd of enthusiastic spectators and a Leiden University Meeting Point were the ingredients for a successful 23rd Leiden Marathon.
More than 300 sports enthusiasts visited the Leiden University Meeting Point on the Garenmarkt. On Sunday May 15, colleagues from the USC and the Leiden University handed out free Runner Shirts to students and employees who took part in a walking or running distance during the Marathon weekend.
Participants could estimate their own time before the competition and had a chance to win an annual subscription to the USC. The winner of this promotion is Olga Lundysheva. She ran the 5 km in 30:01. Quite an achievement!
The USC wants to know how you experienced this day. If you would like to share your experiences, please send a message through one of the USC channels. See you next year!