Sign up for a free Pilates class in the center of Leiden together with your Leiden University colleagues!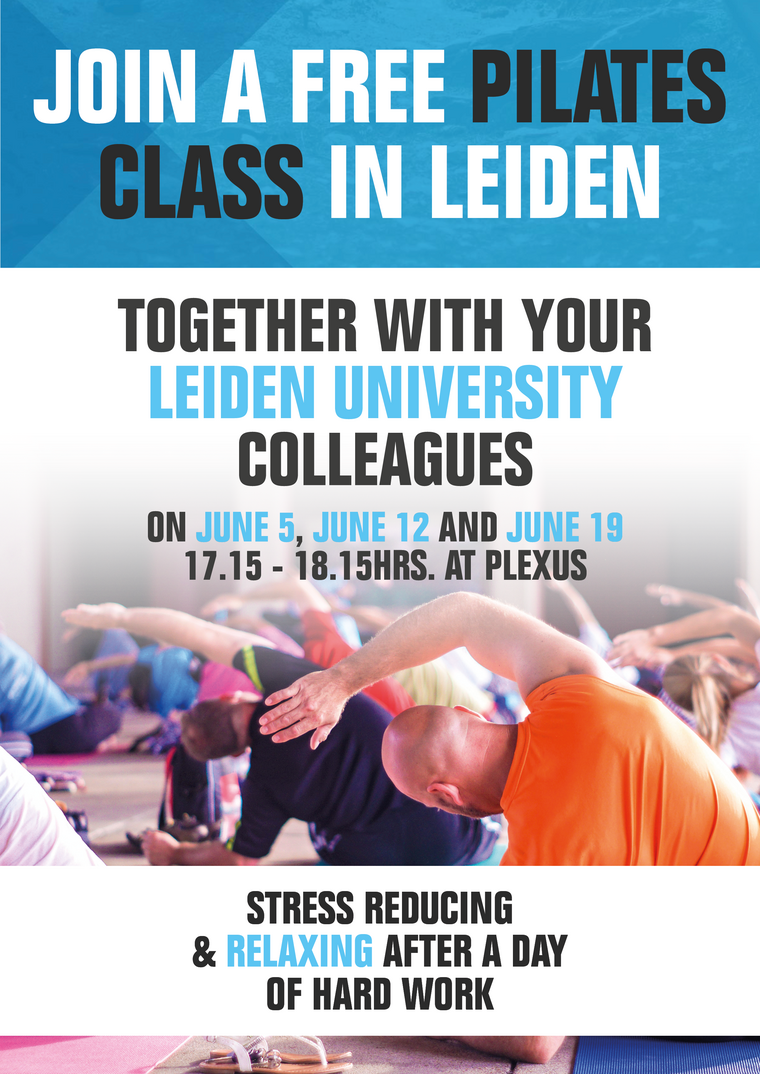 Have you always wanted to take a sports class with your colleagues from the University at the University Sports Centre? Starting today, you and your colleagues (or entire department) can sign up for free for a Pilates class on June 5, 12 or 19. Are you not sure if Pilates is for you? Then read on quickly.
Pilates improves your posture. The combination of controlled muscle-strengthening exercises and stretches makes the spine flexible and strong. Ideal for employees who do a lot of desk work. Participating in a Pilates class also has a stress-reducing effect. There is plenty of room for various relaxation exercises so that you can relax after a day of hard work.
Our teacher Smaranda will give the classes. She has been teaching Pilates and Yoga at the USC for 3 years. If you have a great experience during the Pilates Class, then be sure to visit the University Sports Center for more of our sports classes.
Dates
Monday June 5 (17.15 - 18.15)
Monday June 12 (17.15 - 18.15)
Monday June 19 (17.15 - 18.15)
Location: Spectrumzaal at Plexus (Kaiserstraat 25)
You can register here.
* These Pilates classes are sponsored by Healthy University