Swim-in Leiden + Dutch Student Open Water Swimming Championship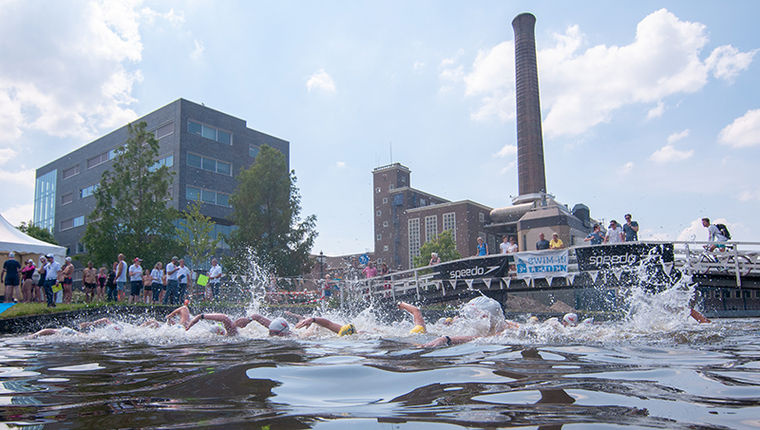 USC Sports Club E.L.S.Z.W.V. Aquamania and ZVL-1886 are organizing the 10th edition of the Speedo Swim-in Leiden. They want to celebrate this swimming event with you on Sunday June 12. Location: Huigpark, Leiden.
The whole day you can compete in different swimming matches varying from 250 meter to 3 km. As a competitive swimmer you can fight for a podium place or a PR. As a recreational swimmer you will also be swimming for charity, Spieren voor Spieren.

On this day, Leiden will also host the official Dutch Student Open Water Swimming Championship. In this competition you can compete in the 1000 meters breaststroke and the 1000 meters freestyle to become student champion swimming.
Do you want to compete? Be sure to sign up: www.swiminleiden.nl. *If you want to compete in the chamionship: 'NK Studenten Open Water Zwemmen', bring your proof of enrollment at a University or College.