Leiden Marathon October 10 2021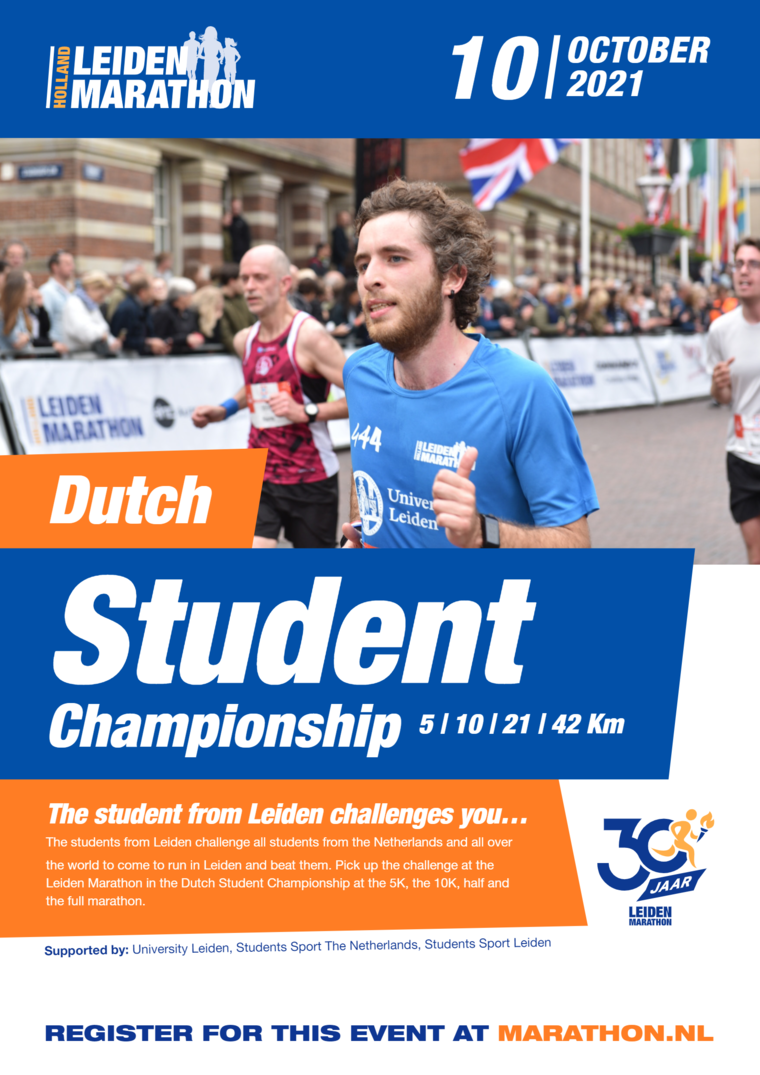 LEIDEN MARATHON October 10: Free Runner-shirt for students and staff members
On Sunday the 10th of October, the Leiden Marathon will take place! Out of all large Dutch running events, the Leiden Marathon will be the first one to occur since the start of the pandemic. With distances from 5k to the full marathon, every runner is welcome. Make sure to sign up. The University Sports Centre will play a role in the Leiden Marathon as well, by supporting students and staff members with a free runner-shirt. These shirts are made with high quality materials and have a comfortable fit. Check here to find out how to get your runner shirt.
For staff members there will be a gathering place on the 10th of October at Plexus, located seven minutes from the start. From 09.00 onwards, staff members can take the time to go to the toilet, store your bags, pick up your runner-shirt (if you have not already done so), and after your run take a shower and share experiences. There is also coffee/tea/fruit/sports drinks available for colleagues.
For students, there are also nice additional extra's. During the Leiden Marathon, you will be competing against other students as part of the Dutch Student Championship. When registering for the Marathon, do not forget to mention that you are a student, as you will automatically participate in the Championship. Next to that, the USC will reimburse € 5,- to participating students with an USC year-membership. For the terms and conditions, click here.
Website Leiden Marathon