​The USC can open again on June 5th
and this is what that means for you!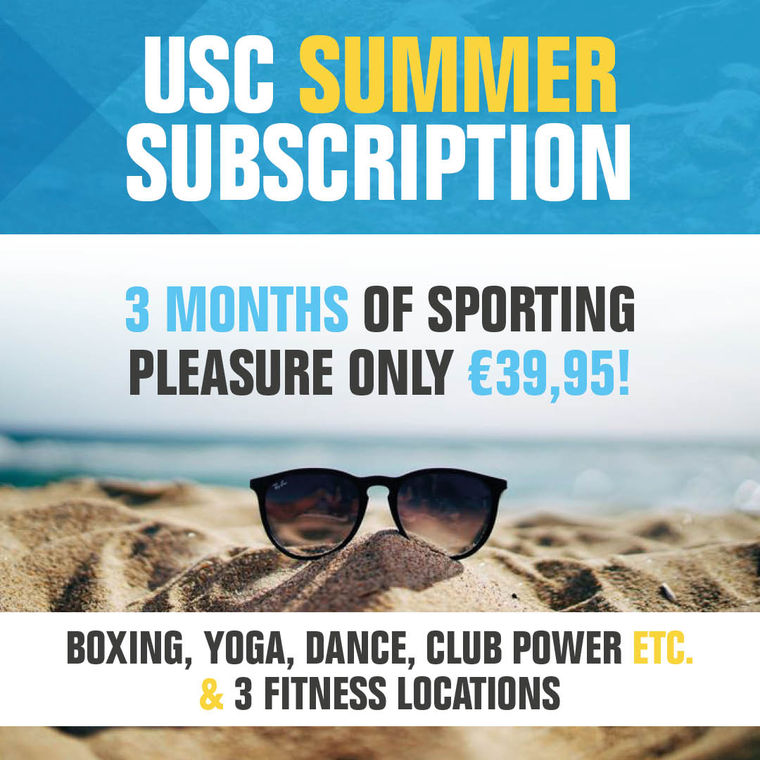 Great news! We are very happy to announce that after such a long time we can finally offer sports for large groups again and especially many different sports. Everyone has missed the great atmosphere in the USC buildings and the variety of sports. The extension of the maximum group size to 50 people gives even more members the opportunity to go to their favorite class of yoga, zumba, modern dance, club power, gladiator, jumping or boxing (and more). With the relaxation of the corona measures on June 5, we can therefore offer our full group class schedule again. And that's not all, our sports bars and changing rooms can also be used again.
Last but not least: it is also possible to purchase a USC Summer Subscription for only €39.95. And that's only €13.32 per month! The rate applies to everyone (new members pay an additional one-time registration fee of € 12.90), so bring your friends, family, partner and colleagues to the USC and spread the word! Check our website for the current schedule of our locations in Leiden and The Hague.