JOIN THE FIGHT AGAINST FASHION WASTE!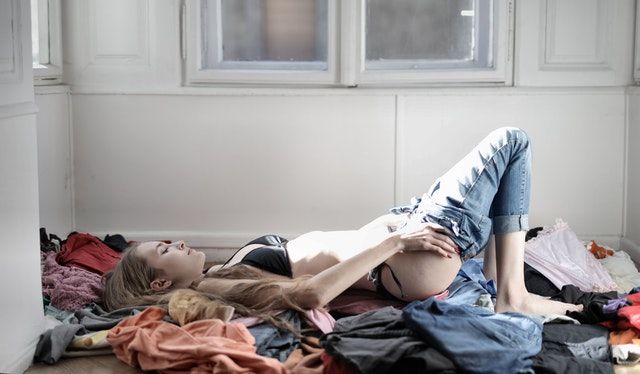 The fashion industry is a major concern for the environment. We buy too many clothes and throw them away too quickly. First of all, this is a shame and second very bad for the environment. Time to change this and reduce your ecological footprint!
Compared to other European countries, the Netherlands scores relatively well when it comes to waste clothing, but there is still much to be gained! On average, we throw away no less than six kilos of clothing per person per year. Because we throw away so much clothing and the way it is produced, the clothing industry is responsible for about ten percent of total CO2 emissions. This is more than the emissions of all international aviation and transport by sea combined!

Therefore, Ecover calls on everyone to wear clothes longer. Because by wearing your clothes for at least 1 year longer, the impact on waste, CO2 and water decreases by as much as 20-30% per item of clothing. A lot of impact for little effort!

TIPS FOR MORE SUSTAINABLE WITH YOUR CLOTHING

| | |
| --- | --- |
| Wash less and colder | The fashion industry is the second largest user of water in the world. Every wash uses water and uses energy. By washing your clothes less often and setting the temperature to 30 degrees, you can easily reduce your environmental impact. |
| Remove stains in the shower | Pak vlekken hardhandig aan maar laat het hele stuk niet boeten voor die ene vlek: Fris je kleren op onder een straal in de douche en vermijd een overbodige wasbeurt. |
| Choose quality over quantity | Tackle stains roughly, but don't make the whole piece pay for that one stain: Freshen your clothes under a jet in the shower and avoid unnecessary washing. |
| Ignore synthetics | Because synthetic fabrics lose plastic in the form of microfibres with every wash, it is better not to buy these types of clothing. So go for natural materials such as organic cotton, linen or wool when choosing clothes. |
| Go for second-hand | You already make a profit by buying second-hand clothes more often and selling or giving away the clothes you are tired of. |
For more useful tips check out the Ecover website!