Stimulate biodiversity with MoestuinMaatjes (Vegetable Garden Buddies)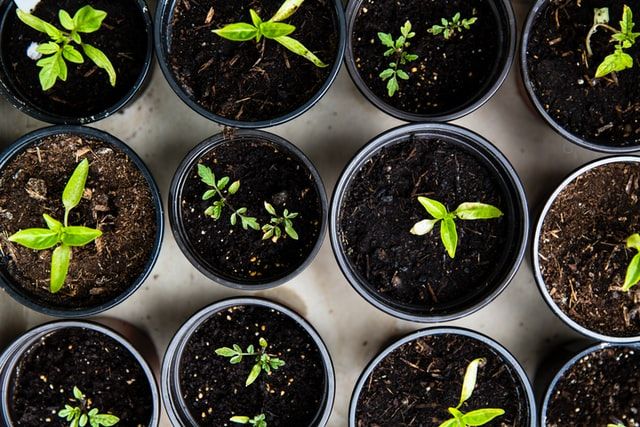 This week is all about encouraging people to aid biodiversity. An easy way to contribute to this is with the MoestuinMaatjes (Vegetable Garden Buddies) from Albert Heijn. With the MoestuinMaatjes you not only improve your own harvest, you also give something back to nature. On your balcony or in your garden, you contribute to a better biodiversity and more nature in your neighborhood. Fun, tasty and good for nature!
Vegetable gardening has grown enormously in recent years. More and more people have a vegetable garden in the garden, on the balcony or participate in a joint vegetable garden in the neighborhood. Vegetable gardening makes people appreciate nature more.
By taking care of the plants you will learn more about biodiversity. A set of MoestuinMaatjes consists of two pots with clever combinations of plants. Each vegetable is associated with a herb or flower that must be grown close to each other. They are buddies, they help each other. The flowers or herbs, for example, attract insects that eat aphids or help pollinate flowers, so that the fruit crops can start to grow. Or one buddy protects the other. For example, the strong scent of chives ensures that carrot flies stay away from roots. In addition, herbs and flowers in the vegetable garden provide extra nutrition or a nice sliding place. And that is important, because there are fewer and fewer insects, while some are very valuable in food cultivation: pollinate insects and provide natural control. With the new savings campaign "MoestuinMaatjes", Albert Heijn, in collaboration with Naturalis Biodiversity Center and IVN Nature Education, not only wants to let people discover how beautiful nature works together, but they can also help nature by starting a vegetable garden. With the MoestuinMaatjes people aid biodiversity and the garden or balcony also gets a green boost.
Below are useful tips and tools to make your vegetable garden a success!
IVN Sowing calendar, with this you know exactly which plant when to sow, repot and harvest.
Online vegetable garden course, In this short course you will learn how to easily set up a small vegetable garden and harvest good results. In your garden or on your balcony. Step by step you are taken into the vegetable garden.
More vegetable garden tips, tips for all vegetable garden phases, from sowing to harvesting.