Covid-related Waste Causes an Increase in Animal Deaths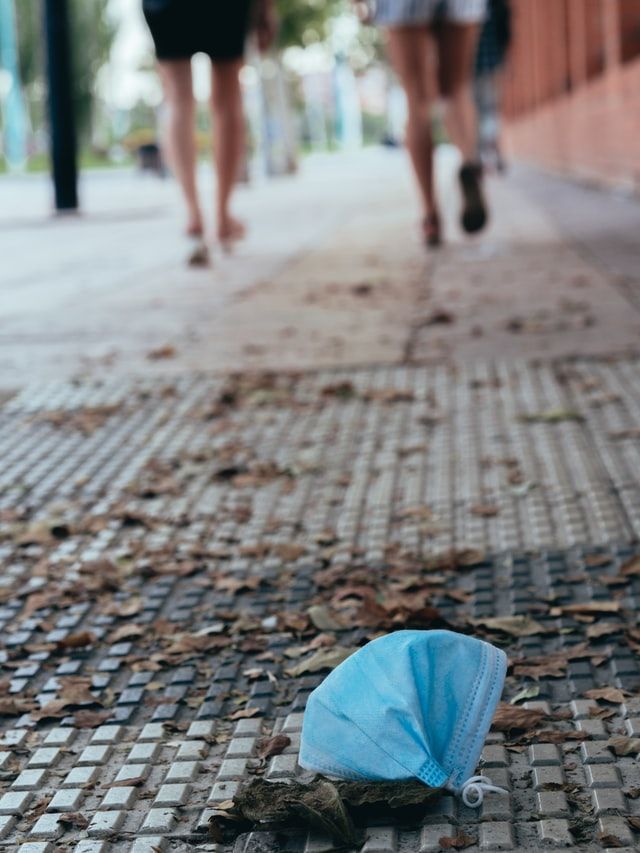 Two weeks ago, on Saturday the 20th of March, the Dutch National Clean-up Day took place. The moment for neighbours to come together and strive towards a litter-free environment. Which is a good thing, as litter can lead to a surprising amount of animal deaths.
The COVID-pandemic brought COVID-related waste with it. A lot of disposable mouth masks and gloves can be found roaming the streets. These items can be very dangerous to a number of species, for example, they might get tangled up in a mask or choke on one. Two biologists from Leiden, Liselotte Rambonnet and Auke-Florian Hiemstra, started researching the animal victims of COVID-related waste. Using their website, covidlitter.com, they want to collect examples of these animal victims. Anyone can contribute by adding an incident online. This way, they are trying to visualise a worldwide problem.
Worldwide, approximately 130 billion mouth masks are produced every month. To prevent animals from dying of COVID-related waste, the two Leiden-based researchers are trying to raise awareness against the use of disposable masks. Hiemstra elaborates on this: "A disposable mouth mask barely costs anything, which is the reason why people don't mind losing one. However, those mouth masks contribute significantly to the growing amount of plastics found in nature. It is ironic: something that protects us, is a major problem for the environment. So, try to keep an eye on your disposable mouth masks and, preferably, use a reusable mask."
Would you like to do more? Sign up for a clean-up session of the canals, we already did! Or clean your neighbourhood more frequently, you don't need a National Clean-up Day to do that, right?