Voting and sustainability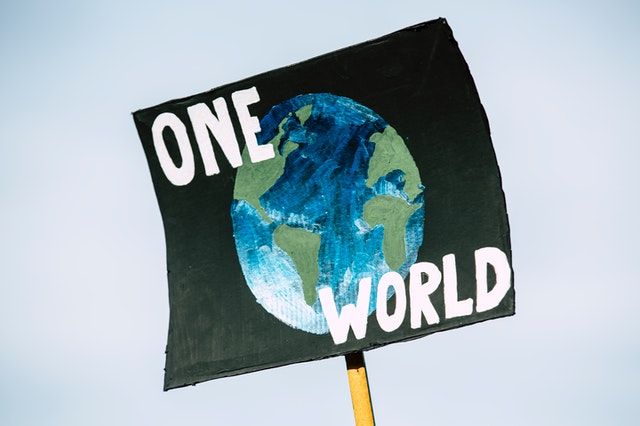 Every week, we discuss ways to make your lifestyle more sustainable. You can have a look at the things you consume, the things you throw out, et cetera. There is another way that indirectly influences the sustainability of your lifestyle, one that you might not have thought of yet: elections. On Wednesday the 17th of March, Dutch citizens will vote for their new government. Your stance on climate change and sustainability can be reflected in the party you vote for. Your vote actively contributes to the election of political parties which will make up the new government. This upcoming government has to take important decisions on matters like travelling, living, and food. They will be facing a massive challenge, namely to simultaneously restore the economy as well as nature, by drastically decreasing the greenhouse gas emissions.
Therefore, it is important to inform yourself on the different stances of the electable political parties. Combing through long election programmes is probably not high up on your bucket list, it can be a very time-consuming process. Despite this, it is still important to know who and what you are voting for on the 17th, as it concerns (y)our future after all!
VOTING GUIDES
The voting guide is a tool, similar to a questionnaire, created to help compare your opinions to those of the electable parties. Many of these can be found on the internet. A more expansive voting guide can take more time to finish but will go into more detail on the different party stances. We have selected a few voting guides for you down below:

| | |
| --- | --- |
| De duurzame kieswijzer | Based on 23 theses, you can decide where your political preferences lie. This voting guide adds a little description to each thesis, elaborating on the information discussed. You can also manually pick the statements you deem to be more important when considering which party you will vote for. |
| Kieswijzer Volkskrant | This voting guide does not help by presenting theses, it regards what a select few parties accomplished while being in power (in the Tweede Kamer). By having a look at decisions made by specific parties in the past, you can look beyond their current campaigning promises. |
| Kieswijzer 2021 | The ASN Bank recently launched the Voting Guide for Sustainability. For the purpose of this voting guide, eight out of the nine biggest political parties reacted on statements regarding climate, plastic pollution, our nature, and human rights. By creating the Sustainability Voting Guide, ASN Bank gives voters more information on the different political stances on sustainability. |
If you want to be absolutely sure that you are making the right decision on the 17th of March, take the time to read several election programmes, as voting guides do not reflect the huge diversity found within the plethora of Dutch political parties.