UNIVERSITY SPORTS CENTRE REOPENS FOR INDOOR SPORTS ON JULY 1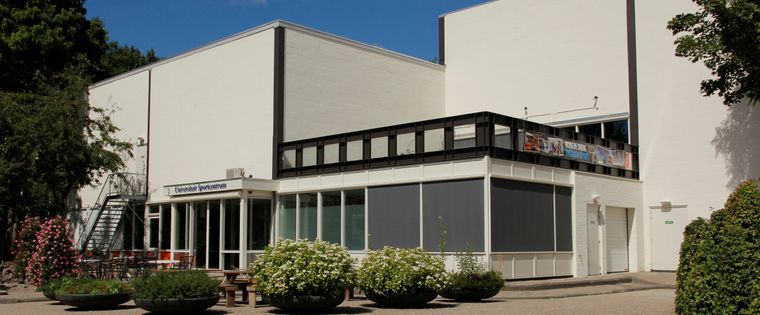 At the June 24 press conference it was announced that indoor sports locations are allowed to reopen their doors for sports activities. This is good news! It means USC Leiden will also restart with indoor sports, from Wednesday July 1.
Sporting at the USC becomes more like "it used to be", however, some additional measures are still necessary.
Please read all Corona rules on our website.
USC Access Control APP
First, when arriving, everyone needs to check in via the USC Access Control App (Android/Apple) at the access gates. So make sure you have downloaded this (new) app before your arrival at the USC. This app replaces the finger scan and gives you access to the USC. Use this new app to scan a QR code on the access gates and you'll be allowed to enter if you have a membership and a booking.

Health Check
On arrival, there is also a mandatory health check, where USC instructors will ask the mandatory questions on your health. Healthy? Then you are allowed to enter, at the earliest 10 minutes before the start of your class. Also, after your workout or class, you need to leave the room directly to avoid congestion in the corridors.
Changing rooms and showers
Changing rooms and showers can be used again, as long as everyone adheres strictly to the rules. However, we recommend everyone to change clothes and shower at home and not in the USC or The Buzz. The changing rooms and shower in Plex-Fit and the club building will remain closed.
Horeca
The USC horeca is closed.
Registration for classes
In addition, you still have to register for every group class or fitness activity beforehand, via the My USC Leiden Sports App (Android / iOS). The fitness tent outside will remain: thanks to these extra square meters, it's easier to maintain distance between the fitness machines. So from July 1, you can exercise both indoors and outdoors.
Plex-Fit and The Buzz
Not only the main USC building in Leiden will open for indoor sports, Plex-Fit (Leiden) and The Buzz (The Hague) will also reopen. The above measures apply to all these locations.