USC Leiden resumes outdoor sports in phases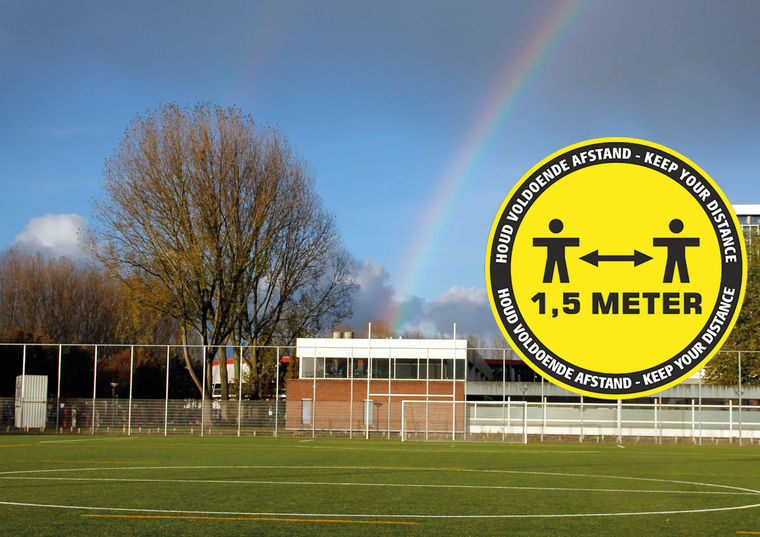 After a long break, the University Sports Center Leiden (USC) will resume outdoor sports in phases. First of all, as of Wednesday evening May 13, you can play tennis on the eight courts behind the USC clubhouse.
To play tennis, you must make a reservation via www.dmsonline.uscleiden.nl and show the reservation email to the USC employee on location. Of course, sports must be practiced according to the official NOC*NSF sports protocol and the specified Tennis protocol of the KNLTB.

Group classes will also resume on May 18 on the grounds surrounding the USC main building. This means that the USC parking lot is and will remain closed. For outdoor group classes, advance reservation is also required.
For those who don't yet feel comfortable doing outdoor sports at the USC, online sports will still be offered. That way we can ensure that our range of sports remains as extensive and accessible as possible.
Open air training for USC sports associations will also resume on May 18: Football, Hockey, Rugby, Tennis, Volleyball, Lacrosse and Frisbee. Again, this will be done strictly according to the protocols of the NOC*NSF and the relevant sports associations.
Only members can make reservations and all reservations will be checked by USC staff.
It is important to mention that all parties must adhere to the prescribed measures. Failure to do so could simply mean that USC facility's must close again. The USC expects all members to be aware of the latest sports protocols.
To keep members up to date with the latest news concerning measures at the USC, a special corona page has been added to the USC website: https://www.uscleiden.com/corona/
In the USC app you can now also check the entire USC sports schedule, as well as making reservations.